Dr. Waldemar Affelt Visit Tohoku Gakuin University from Poland as Visiting Professor (Public Lecture Announcement)
23.05.2018
Dr. Waldemar Affelt (PhD), a professor at Poland's Gdańsk University of Technology, has come to Japan as a joint researcher as part of our Private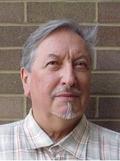 University Research Branding Project. As a visiting professor, he will also be leading classes and giving public lectures.
Dr. Affelt's research areas are cultural heritage studies, civil engineering and architecture conservation, and architectural history. On Saturday, May 26, he will be giving a public lecture titled "Poland's UNESCO World Heritage sites: Lutheran Churches of Peace in Jawor and Swidnica." At the lecture site, there will also be 19 panels introducing Poland's UNESCO World Heritage sites, courtesy of the Embassy of the Republic of Poland in Japan.
Using these world heritage panels, Dr. Affelt will also conduct a series of lectures on every Saturday from June 2 to July 14. He has been involved in cultural heritage protection for many years as a member of the International Council on Monuments and Sites (ICOMOS), a UNESCO advisory body, and will deliver his lectures in clear and easy-to-understand English.


"Poland's UNESCO World Heritage sites: Lutheran Churches of Peace in Jawor and Swidnica"
Date/time: May 26 (Saturday) 1:00 p.m. to 3:00 p.m.
Location: Tsuchitoi Campus, No. 8 Building, 5th Floor, Oshikawa Memorial Hall
Supported by: Instytut Polski w Tokio

"The Current State of Cultural Heritage Protection of Poland's UNESCO World Heritage Sites"
Every Saturday from June 2 to July 14, 1:00 p.m. to 3:00 p.m.
Location: Tsuchitoi Campus, Hoy Memorial Hall, 1st Floor, Colatelier Liaison
Open to: General public, students, researchers (no application required, no lecture charges)
(1) June 2 (Sat) Historic Centre of Kraków, Wieliczka and Bochnia Royal Salt Mines
(2) June 9 (Sat) Auschwitz Birkenau: German Nazi Concentration and Extermination Camp (1940–1945), Historic Centre of Warsaw
(3) June 16 (Sat) Białowieża Forest, Wooden Churches of Southern Małopolska and Wooden Tserkvas of Carpathian Region in Poland and Ukraine
(4) June 23 (Sat) Kalwaria Zebrzydowska, Old City of Zamość
(5) June 30 (Sat) Castle of the Teutonic Order in Malbork, Medieval Town of Toruń
(6) July 7 (Sat) Muskauer Park/Park Mużakowski, Centennial Hall in Wrocław
(7) July 14 (Sat) Tarnowskie Góry Lead-Silver-Zinc Mine and its Underground Water Management System, Krzemionki Prehistoric Flint Mines

Contact:
Tohoku Gakuin University
Research Branding Project Promotion Office
Phone・FAX 022-264-6547