Outline
Outline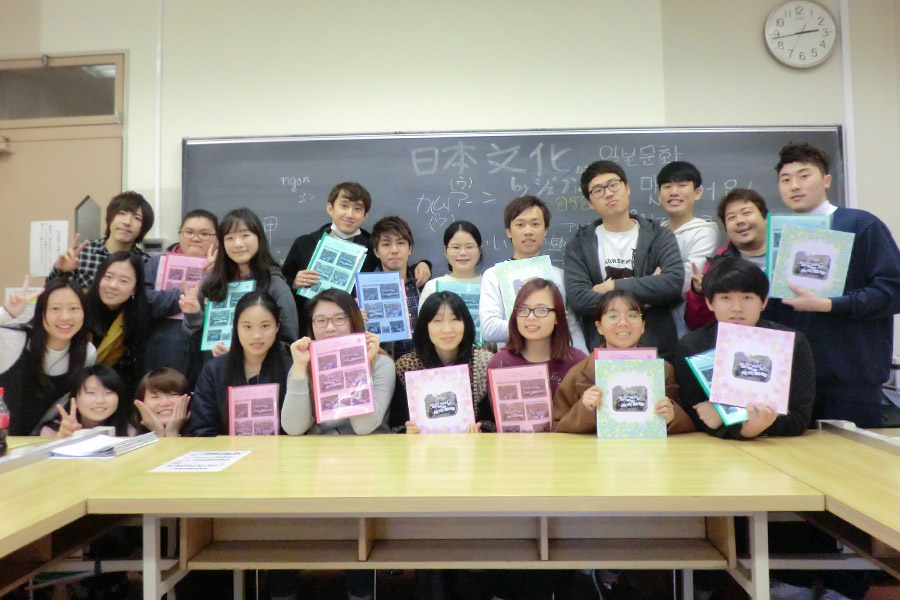 Tohoku Gakuin University (TGU) offers its students a variety of opportunities to interact and learn about different countries and cultures. Students are encouraged to develop a global perspective and the communication skills necessary for each student's personal development. As our world becomes increasingly internationalized, mutual understanding and respect of all countries and cultures has become a necessary endeavor, which is actively supported by TGU. The university currently has exchange and study abroad relationships with 27 universities in 12 countries, and the number of such relationships is expected to increase.
At TGU, students and staff members have numerous opportunities to learn to appreciate and interact with other cultures. Programs are geared to meet students' different needs and abilities. Programs can be as short as two weeks or as long as one year.
Exchange students have concurrent status at TGU and their host institution abroad. Credits earned at other host institutions are also recognized as part of the credit requirements for graduation at TGU.
For students at universities that have an exchange relationship with TGU, we offer a Japan Study Program and an Economics & Japanese Program. For students who want to start learning Japanese or who have not attained proficiency in Japanese, an Intensive Japanese Program is offered. Students interested in studying at TGU should contact the International Affairs Office.
Partner Universities
North America
United States of America

Canada
Europe
England

France

Germany

Bulgaria
Oceania
Australia
Asia
China

Kingdom of Thailand

South Korea

Republic of China

Vietnam