"Japanese Summer Studies Program" has been successfully done
13.06.2014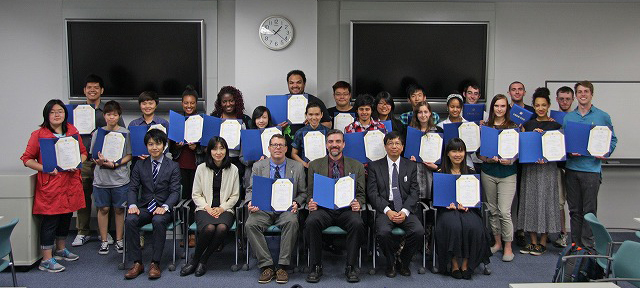 The Japanese Summer Studies Program 2014 has been successfully done on June 6th, which started from May 19th and last for three weeks. 22 students and two faculty leaders from Ursinus College, Franklin & Marshall College, and Thai-Nichi Institute of Technology visited affected areas such as Sendai Airport and Natori city, and also experienced Japanese culture such as Zen meditation, calligraphy, flower arrangement and tea ceremony.
All the participants left for domestic tour with a lot of memories as their host families and friends who took care of them during their stay in Sendai saw off them.
After 10 days trip in Kyoto, Hiroshima and Tokyo, they will return to each home country on June 19th.