Message cards delivered safely to Okinohigashi Elementary School in disaster-stricken Sendai City via the Bulgarian Embassy
21.02.2012
 The message cards from Bulgaria were displayed at the "You Go!" Izumi-ku University Festival, a commemorative project of the Izumi-ku University Community Network held at the Izumity 21 Cultural Centre the other day.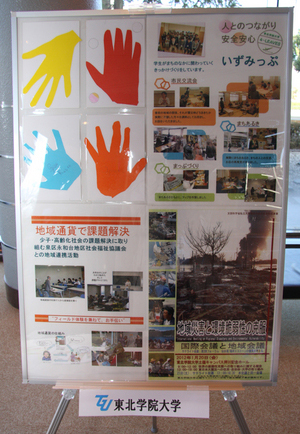 Message card from Bulgaria

 On February 17, Professor Kiyokazu Nakagawa of the Faculty of Liberal Arts, who served as an intermediary, along with members of the disaster volunteer station that coordinated donations, delivered the message cards to Okinohigashi Elementary School in the disaster-stricken area as requested by the Bulgarian Embassy.
 Staff at the volunteer station laminated the 500 message cards from Bulgarian children and citizens in pages of four each and delivered them safely to Kazue Murayama, the principal of the elementary school.
 Principal Murayama expressed her gratitude, saying, "Receiving these messages from children so far away in Bulgaria will be an encouragement to the students of our school." The children of Okinohigashi Elementary School are going to send thank you letters to the Bulgarian Embassy.
 Professor Nakagawa said that he is very happy that this has provided an opportunity to build bridges between the children of Bulgaria and the children of Sendai.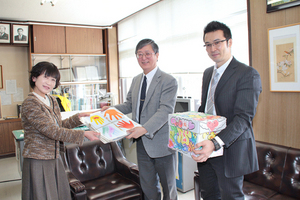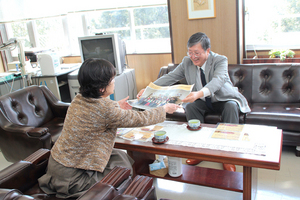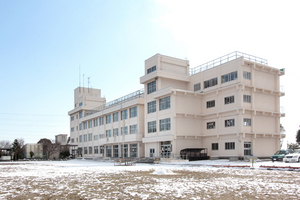 Recipient Okinohigashi Elementary School

[Report] From elementary school in Bulgaria to elementary school in disaster-stricken area